Tuesday, November 28, 2006
The Lake Is On Fire ..... (PL)

I've mentioned them before on several occasions. This year,

Lake & Flames

, their new record has hit the stores but not only.............

As I've posted on the occasion of

Can't cook (Who cares?)

's single release, this return highlights a new direction on The Car Is On Fire's sound. Do you remember King's of Convenience remix album? or even Badly Drawn Boy's melodic but faster and rockier tracks? So, I'd say they've taken this direction.

With one hour approximately and 23 tracks,

Lake & Flames

can be seen as the transition between their self-titled debut album and what's coming in the near future, as one can still listen to some tunes likened to their debut and an effort to go forth with their sound.

The album kicks in with

The car is on fire early morning internazionale

and the magnific

Can't cook (Who cares?)

, the first single to be taken out of this release.

The music continues playing and we hit

Parker Posey

, a mellow post-punk track that could be compared to a supposed Damon Albarn, The Rapture and The Clash project.

As I move on, I run into some tracks I think we'd be better without.

North by Northewest, Ex sex is (not) the best (title)

and

Kiss kiss

take me back to the voice register (or call it tone) that I couldn't stand on their debut. Gladly, I quickly forget these tracks as I find what's next. The irresistible

Newyorkewr

(with a violin making it sound so charming), an hello to the Beach Boys with

Oh, Joe

, the synth-pop

It´s finally over

and the clap your hands, merry-go-round Love.

Surf rock, poppy indie tunes, acoustic melodies, a smile to the post-punk scene and the inclusion of a sax, clarinet and violin make a hell of an effect on this return. This is an album that might take more than one listening round to really appreciate it. It's worth it, believe me.

They're currently on tour, and they shall be playing next at:

01/12 @ MOK, Opole
02/12 @ Firlej, Wroclaw
08/12 @ Jazzga, Lodz

Get to know some of their music at their MySpace or next, with some previews out of their latest record.

Can't Cook (Who cares?)
Parker Posey
It's Finally Over
Love

Their record can be easily found in any of the store we recommend.

Labels: albums
posted by SKL @ 10:54 AM
0 comments


Monday, November 27, 2006
4 grrrrrr indie girls ..... live (PL)

Ania Dziewit (vocals and guitar), Kasia Krawczyk (drums), Bozena Pajak (guitar) and Joasia Hedermann (bass) are back to Krakow.

This time Andy will be playing live @ B-Side, on Kazimierz, Krakow.

Another chance to check these 4 girls in action, playing some of the finest indie tunes we can find in Poland and elsewhere.

Nic z tego nie bedzie, Funeral Blues

or

Przyplyw

are some of the "hits" we might be able to see live.

B-Side joined the party and has a limited edition record to offer. So, what are you waiting for?

In order to know more on Andy, please check their MySpace or Music@PL.PT right here.

And here, one of my all time favourites,

Nic z tego nie bedzie

.
posted by SKL @ 11:12 AM
1 comments


Saturday, November 25, 2006
Honey, you're too much ...... (PT)
This year Paulo Furtado, as The Legendary Tigerman, released

Masquerade

, a cd and dvd where music and image, (with 7 short films and three videos), share the same room.

Today, we present you the video for

Honey, you're too much

.



posted by SKL @ 12:09 PM
0 comments


Friday, November 24, 2006
A Bor Land night with ..... (PT)

What would you say if some of the most interesting new bands would get together and celebrate music for one evening?

What would you say if I'd tell you this will take place this evening?

On the 25th of November Casa da Musica, at Oporto city, will be invaded by the new soundz of Bor Land, a true independent label and one of the most active made in Portugal.

La La La Ressonance, Alexandre Soares & Jorge Coelho, Olga and Bypass will transform tomorrow's evening into something unique.


La La La Ressonance
It started back in 1995 as The Astonishing Urbana Fall. With 3 EPs released (the superb

Acetaminophen

is one of them) this Barcelos-based band expanded the concept of musical performance and delivered us a combination of rock (post, noise, experimental rock and Kraut-rock,...), industrial and jazz music, topped with orchestral arrangements. It was the beginning of a musical adventure that today sees many followers.

This year, they returned under the name of La La La Ressonance.

Palisade

is the motive. A cd and a film altogether where the sounds of the past have given space to instrumental, jazzy and experimental ambients.

Music for Friday evenings, music for Saturday afternoons, music for tough Sunday mornings.




Alexandre Soares & Jorge Coelho


Their musical past should be enough for you to grab this release straightaway. If not, take a look at their CVs and you'll find names such as GNR, Zero, Tres Tristes Tigres, Zen and Mesa.

2006 saw these two lonesome men getting together and releasing

Caes aos Circulos

, a 7'' where improvisation, lo-fi rock, madness, two guitars and two amplifiers create musical spider's web that surround you never to let you go again.


Olga
Experimental, psychedelic, krautrock! Guitars on the loose, devilish percussion, distorced speeches, sampling, distant, melodic and cold sountracks. This is Olga!

This Lisbon-based trio released two albums to date. The self-titled debut album and last year,

What Is

. This will be an opportunity catch them live and testify their transformation on stage.


Bypass
Certain day, at home, I turned on the radio and heard something that caught up my attention. Fingers running across the guitar. The music? Delicate.... delicate????
Another guitar joins the party. The sound has lost its innocence. We are thrown into a musical carousel. Guitars handled experimentally, violently, creating dense and arse-kicking instrumental tunes that will leave no one indifferent. That was Tobogan. Still today, I cannot stop playing it again and again and again....

Bruno Coelho, Miguel Menezes, Rui Dias and Eduardo Raon released this year

Mighty Sounds Pristine

, the follow-up to their 2002 self-titled debut EP. Together with Linda Martini's debut album, this was one of the most expected rock albums of the year.

Tonight, discover yourself another Portugal.

The Astonishing Urbana Fall - The dance mechanics
La La La Ressonance - A night at the Hopper's
La La La Ressonance - Zed for Zebra
Alexandre Soares & Jorge Coelho - untitled 1
Alexandre Soares & Jorge Coelho - untitled 4
Olga - Train's fog
Olga - Money
Bypass - Tunnel
Bypass - Tobogan (Swine Remix)

For those wanting to discover more on this label, follow this link and discover their five years' celebration compilation.


Labels: concerts
posted by SKL @ 1:28 PM
0 comments


Thursday, November 23, 2006
concert date changes ....
Due to the tragedy at the Haremba mines, in Slaskie, Smolik has moved his closest concert dates to December. Therefore, he will be playing in Katowice and Krakow on the

15/12 @ Elektro, Katowice
16/12 @ Prozak, Krakow

Due to the same reason, the Sitka Fest .1 has been moved to the 15th of December. The place stays the same, Firlej, in Wroclaw.

Labels: concerts
posted by SKL @ 10:56 PM
0 comments


3 ......... (PL)



It's crazy, dreams amaze me. Strange dreams, love dreams,......."



Soul, pop and chill out. Electronic breezes, scents of jazz and those dreams..... those melodic dreams.

Smooth and warm vocals, a chest full of burning soul chorus and a sax defining the beat. Ambient sounds hand in hand with dreamy and delicate whispers, subtle orchestral arrangements conducted by spoken word lullabies.

This is

3,

or shall I say, Smolik's third album. After two highly acclaimed albums, this producer is back with one of the best albums of the year. This time he has left most of the electronic memorabilia at home and returned with his most organic record so far. More acoustic than ever, more soul than ever, more beautiful than ever.

A superbly produced album, with such guests as Novika, Artur Rojek (of Myslovitz), Marsija (of Loco Star), Mika, the Brit Victor Davies (a fantastic soul contribution to this record) or the German Maya Singh, Kasia Kurzawska, among many others, this is an album where pop music is the king.
With its 11 tracks, and pearls such as Take Time, Cmyk, A Million Cheap Tricks or 50 Trees, this

3

is here to put a smile on everyone's face, to make us dream, to make us forget these blurry and dark days. Spring has arrived. Let us all celebrate.

These dreams can be seen live, for now on the following dates:

24/11 @ Electro, Katowice
25/11 @ Prozak, Krakow

Dreams do amaze.

For a limited period of time, you can listen to Take Time right here.

PS: Highly recommended for Balla lovers


Labels: albums
posted by SKL @ 12:14 PM
1 comments


Monday, November 20, 2006
Our Friends @ MySpace - Last vs. this week
Every week, we'll share with you......... our friends.

Today, we start with a double dose. Those from last week and, extra, our new friends .... those from this week.





Zerova, Ela Nao e' Francesa Ele Nao e' Espanhol, Phantom Taxi Ride, Peltzer, Buagan, Mississippi Goddam, Hiena, Projekt Kosmodrom, 3moonboys, Linda Martini, Lobster, Beats Friendly, Terrakota, Jacaszek, Caveira, Sopel Quintet, The Moss, Los Trabantos, Wordsong and So Quiet.




Rotofobia, Iowa Super Soccer, Slimmy, Cool Hipnoise, Tora Tora Big Band, Contemporary Noise Quintet, Lisbon Underground Music Ensemble, Andy, Graftmann, Bunnyranch, Double D Force, The Legendary Tigerman, Fox Gang, Avell, Fisz / Tworzywo Sztuczne, The Mothers, Bypass, Old Time Radio, Houdini Blues and Noisegarden.



Discover some of the new music Made in PL.PT

Labels: News
posted by SKL @ 1:07 PM
2 comments


OutFest... It's worth make it to Barreiro (PT)
Goodbye Toulouse, Loosers, Mecanosphere, Rafael Toral, Dopo and many others.

All live, at the Outfest 2006 Festival.

From the 24th of November until the 16th of December, Barreiro is the city to be.

Labels: concerts
posted by SKL @ 12:53 PM
0 comments


Sunday, November 19, 2006
smartini in concert (PT)

Post-Punk, Indie rockers Smartini are to play live at Uptown, in Oporto, together with the Spanish Sebastopol, as part of another Audiencia Zero initiative.

After, they go on to play live two dates in Spain.

30/11 @ Pub Cachan, Santiago de Compostela
01/12 @ Pub Clan, Ourense - Xinzo de Limia

Discover their music at their MySpace and download Free Yourself right here.

Labels: concerts
posted by SKL @ 3:00 PM
1 comments


News Bulletin (PL)

Iowa Super Soccer will release

Teenage Dreams So Hard To Beat

(TDSHTB)

on the 24th of November.

This 4 track EP can be order via email (iowass@o2.pl) or via their MySpace, for a mere 2.25 UK Pounds (post-paid). Take this chance and order as well their self-titled debut EP.

Check Music@PL.PT's review for

TDSHTB

right here.

Meanwhile, see them live on the ....

24/11 @ Festiwal Ars Cameralis - Kinoteatrz Rialto, Katowice
02/12 @ Kino Znicz, Myslowice - Brzezinka
08/12 @ Dworek Sierakowskich, Sopot
09/12 @ Klub Dyrekcja, Bydgoszcz
10/12 @ Piwnica Pod Aniolem, Torun

Labels: News
posted by SKL @ 1:49 PM
0 comments


Ragni in concert - Polish tour (CAN/PL)

This week will see the Polish Tour premiere for the Canadian-based indie-pop band, Ragni.

Polish ex-pat, Jakub Zapotoczny (vocals and keyboards) and Canadian Brenden Fletcher (vocals and guitar) will show us their self-titled debut album and their delicate and beautiful music in five concerts to take place in such cities as Warsaw, Poznan, Szczecin, Kobylanka and Drawno.

Little stories, subtle melodies, fragile whispered lyrics and little noises embracing each and every song. All driven by smooth and beautiful piano sounds and a dreamy cello, conducted on the album by Matt Brubeck, are the perfect soundtrack for these winter nights knocking on our doors by this time.

On tour, even though they can be as many as 10 elements, Europe will only see Jakub and Brenden playing live.

Listen to their music at their MySpace and do not miss them live.

20/11 @ Jadlodajnia Filozoficzna, Warsaw
22/11 @ Zak-Art, Poznan, together with Zza Kurtyna Isis
23/11 @ Kontrasty Klub, Szczecin
24/11 @ GOK Kobylanka, Kobylanka
25/11 @ DOK Drawno, Drawno




posted by SKL @ 7:44 AM
0 comments


Saturday, November 18, 2006
d30 and Green Machine ..... In concert (PT)
d30 and Green Machine are to share the stage with the Santiago de Compostela power-pop trio, The Homens.



See them live on the following dates:




24/11
d30
+ The Homens @ Colinas Bar, Albergaria-a-Velha
25/11
Green Machine
+ The Homens @ Kastrus Bar, Esposende
Labels: concerts
posted by SKL @ 8:11 PM
0 comments


Come 'n' get me ... in concert (PL)

Miloopa are about to release a new EP.

Come 'n' Get Me

will see the lights this November.

After the promising debut with

Nutrition Facts

, this EP will give us the chance to listen to two new tracks,

Come 'n' get me

and

Flashback

, and to

Told to stop

, this time remixed by Envee.

Currently, this Wroclaw-based dnb, breakbeat collective is on tour supporting the EP

Come 'n' Get Me

and their debut album.
Get to see, live, the definition of beat according Natalie, Monter, Zlasu, Bond, Mucha, He1 and Spectribe.

21/11 @ Cargo, London (UK)
28/11 @ Rura Jazz Festival, Wroclaw
16/12 @ Cogitatur, Katowice

Check some sounds out of Nutrition Facts. If you like it, get the album here.

Trapped
All night long
Cosmic step (feat. Blu rum)
Dramenbejsky
I see myself
posted by SKL @ 6:48 PM
0 comments


Friday, November 17, 2006
Rua de Baixo's 3rd anniversary (PT)

Rua de Baixo is about to celebrate its third anniversary.

On the 23rd of November, Clube Mercado will host Linda Martini live and the Contra Disco DJ Jet..

It's time to sing along ".... Happy Birthday to you...." to one of the most interesting online projects on urban culture and tendencies.

Meanwhile, Disco Digital and Mercado are offering 4 double tickets for this event.

In order to get them, you just have to send an email with the following message

"Quero ver Linda Martini no Mercado"

to discodigital@mail.telepac.pt

with your name, ID card and telephone number.
posted by SKL @ 7:09 PM
0 comments


Noisegarden in concert (PL)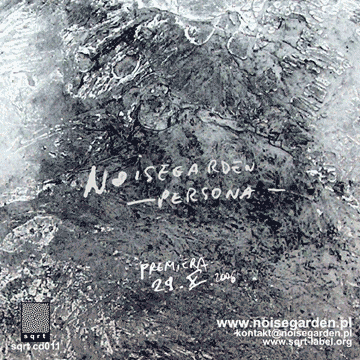 Noisegarden are to play this evening in Krakow @ Kawiarnia Naukowa.

Take a break and enjoy the ambient, noisy and experimental electronic rock sounds of

Persona

, their latest record, released on sqrt.

Labels: concerts
posted by SKL @ 6:43 PM
0 comments


Best of 2006 ....

As 2006 is coming to an end, it's time to start thinking about all the good things that took place this year, all the nice music we listened to, all the nice concerts we saw and all those films we won't forget.

For the first time, Music@PL.PT will come up with it's "Best 0f ...." on the following categories:

- Top 20 Best Polish Album
- Top 20 Best Portuguese Album
- Top 10 Best Polish Songs
- Top 10 Best Portuguese Songs
- Top 10 Best Polish Musical Event (Concert, Festival (music or cinema))
- Top 10 Best Portuguese Event (Concert, Festival (music or cinema))
- Top 5 Best Polish New Act
- Top 5 Best Portuguese New Act
- Top 5 Best Polish Film
- Top 5 Best Portuguese Film



We count on you to help us preparing this list. Send us your favourites to musicplpt(at)gmail.com



The list shall come out by the end of December. Until then, we'll be counting your votes.

Labels: News
posted by SKL @ 6:07 PM
0 comments


Teenage Dreams So Hard To Beat (PL)

Iowa Super Soccer are back with a 4 track EP, following their highly aclaimed debut EP,

Wild World

.

Since their first release, ISS have been on the road, playing their music to all those eager for some of the most interesting music made inside Polish borders.

On the new

Teenage Dreams So Hard To Beat

, they've lost their innocence, and this can be seen right away on the first track

The River

.
The indie catchy pop tunes, mellow and sung so delicately have been adulterated. They've been plugged to the current and injected high doses of electricity and drums into their music.

Alt-country, indie-pop and ...... echoes of The Walkabouts here and there, Mojave 3 and Galaxie 500 waving to us as we listen to these beautiful 4 tracks and the Polish duo Anita Lipnicka & John Porter right round the corner. Do we see Sweden here as well, with their acoustic pop gloomy dreams?

Michal's voice grew wings, got rougher and louder. Together with Monika's vocal contribution, sounding sweet as always, with Slawek on percussion, now sounding louder than ever, Marcin on the guitar and Blazej on bass, this Myslowice based quintet have managed to evolve quite positively, deciding not to play more of the same and renewing their sound.
Sounding more live than ever, this release works perfectly live, as I've witnessed two weeks ago as they played live @ Lubu Dubu in Krakow.

Their 4 track EP comes to an end after 15 minutes, but be sure that you'll be repeating yourself these 15 minutes for several times.

The River

,

10000 miles

(both tracks available for download),

Live as you'll die tomorrow

and

The straight story

keep on playing, on and on, and on........

Catch them live and see by yourself, how Teenage Dreams

are

So Hard To Beat!!!

24/11 @ Katowice, Kinoteatrze Rialto
02/12 @ Myslowice, Kino Znicz Brzezinka
08/12 @ Sopt, Dworek Sierakowskich
09/12 @ Bydgoszcz, Klub Dyrekcja
10/12 @ Torun, Piwnica Pod Aniolem

Discover some more of their music at their MySpace. Download here, the tracks The River and

10000 Miles

, out of their latest EP.
posted by SKL @ 3:47 PM
0 comments


Wednesday, November 15, 2006
In concert (PL)

Tonight George Dorn Screams and 3moonboys hit Krakow.

See them live @ Kawiarnia Naukowa after 19h30.

Labels: concerts
posted by SKL @ 3:17 PM
0 comments


Chatting with Janek of The Ossis (PL)

Today, we start our series of interviews. Now and then, Music@PL.PT is to meet with Polish and Portuguese bands and have a little chat.

The opening honours go to the Polish band The Ossis and to their lead vocalist Janek Samolyk.

Music@PL.PT - To cut it short, who are the Ossis and how did it start?

Janek - The Ossis are Janek Samolyk (Wroclaw's guitarist, vocalist, and what's the most important - songwriter), bassman Przemek Nieciejewski from Gorzow Wielkopolski and drummer Szymon Cybulski.

The idea of the band started on a party, in Gorzow, that Przemek and I went to. There were some guitars in that place, and the two of us started jamming. Suddenly we found out that we had similar musical tastes, and promised each other, that if we studied in the same city, we would have band together. When Przemek started studying in Wroclaw, the group could start its history. We tried playing with some different people, but the only line-up that stayed for longer has been a trio with Szymon on drums.

..... and why ... The Ossis?

We tried several names. None of us had a fixed idea, we were only sure that the REAL band should have "The" as the first word just as some of our favourite groups (The Beatles, The Smiths or The Stranglers).
The word "ossis" came from an article on German comedy. It's said that the most popular jokes in Germany aren't about Poles anymore, but about Ossis which in German means "eastenders". It's meaning is associated with people who lived in Eastern Germany at the times of communism. I became interested in the ossis vs. wessis problems, and told the guys about it. We felt more at the side of the ossis than that of the wessis, and that's how it stood. Eastern Germans sometimes don't feel really as an important part of their own country and at the times of political transition, it seems a bit similar to the situation of some people in Poland.

The idea of the band getting together is quite interesting. Just imagining two persons meeting at a party, grabbing two guitars and jamming. Then the promise to start a band if they'd study on the same place.
You've been likened to the pop, indie-rock, or even punk scene. Your sound reflects, somehow, the blues, indie, pop, and even country music. How would you define your it?

We call our music indie rock and roll. The reasons are:
1. it is definitely independent,
2. classic rock and roll roots are more likely to be found in our music than in other indie bands that occured in Poland in the last years.
We never tried to play just in one style. We always wanted to play the best songs we can in the most interesting way we'd find. That's why you can hear in our songs some influences of swing, rockabilly, or just sexpistolish punk (although i don't see blues influences by myself). If indie doesn't mean just Interpol to you, but also The Jam, The Smiths, The La's or Blur, check out our music. I won't promise our songs are as good as theirs, but it's quite possible that you might like our music.

When I heard it for the first time, I liked it pretty much. Specially in concert !!!!!You've joined MySpace just like many bands today. Did you see any advantage? What is the feedback you get from those who get to know your music?

A friend of ours, Mary, had been a very big Myspace fan when it wasn't that popular as it is nowadays. She told us we should make ourselves a profile. It was a great idea, because it's a simple way not only to promote our tunes, but also to meet other bands. Some, I wouldn't probably hear until today, if not because of the internet. We put our songs and videos into it and people write us what they think about them. There's mainly fantastic feedback, which we didn't even expect. It's very motivating, especially in a country like ours, where it's hard to earn anything on playing music. You've got to struggle hard even to be able to rehearse.

You sing mainly in English. Is there any special reason for it? or it just started that way?

I don't plan which language I'll use to write a lyric to a tune. Writing a lyric mainly starts from one interesting or catchy sentence, and after writing it, the rest of the song can be written around it. I don't know why it happens, but more often these first ideas come to me in English. Maybe it's just easier to rhyme something in that language. Although there are many songs we do in Polish. My favourites are Koniec Roku, Tak Bardzo Nie Chce and Wroclaw, which is about living in my city. I'm quite proud of this one.

And what about the media. Any special interest shown so far? Local media, internet, university radios or local TV channels?

We don't have a proper studio recording yet, so it's hard to promote our music in radios. We have just some live recordings and home demos recorded mainly by myself in my tiny room. Our song Rush Hours was played several times on the internet and indeed university radios. The DJ's there don't resist themselves in playing unsigned bands, which helps a lot. Some local radios played our tunes already and we were quite amazed about how many people actually heard it. We were also guests on a TV programme about culture, which was broadcasted on the National TV. Many mates of ours from other sides of the country (who sometimes didn't even know that I was in a band) called me. That was nice. You can catch our apperance on youtube (you can see it after the interview)

It seems that all your concerts and internet has helped somehow to promote your name nevertheless. What about future plans? Any demo or EP to release? Or are you trying to play live as much as possible, to take your music to the people, and only then, think about releasing your debut album?

We will start recording a demo still this year. Now, we rehearse the songs as many times as possible. I think the tunes we've chosen will prove that we're a good band, one of the best on the Polish indie scene. We'll send it to the media and show it to as many persons as possible.

Will we release an album? I can't answer now, ask me one or two years later. I hope we will anyway.

Answer to the second part of your question is "yes". We always tried to play as many gigs as we could in as many places as possible. Since we started, we exist as a live act. If you want our band to play somewhere near you, and you are able to help organising a gig, just contact us.

I must say that I like the way you set your goals. Shooting for the best indie band won't be easy and can reveal itself, in the end, a bit disappointing. On the other hand, why shoot lower and come up with an average album that will be forgotten quite quickly, right?

We just want to perform the best songs we can write, in the best way we can play them. If we released an album it would be the best record we'd be able to record. That's just what i can promise.

Some time ago, you supported live, on a solo performance, the artist Graftmann. We've already talked about this but, is this a one time event, or can it be activated later on? Or become a side project anyhow?

I'm the only songwriter in The Ossis, but not the only one that makes the arrangements. I'm less interested in doing distorted rock songs than my bandmates. Often my own calm acoustic numbers were becoming something very different in The Ossis' versions. They weren't worse, but they were losing something.
Playing acoustic gives me the chance to perform the songs just as they have been written. The atmosphere of one-man performance is always unique. There's time to tell the audience about the song and about the stories hidden behind the lyrics. There's also a chance to play some covers or tunes of mine that The Ossis just wouldn't play for some reasons.
I've got plenty of material which I don't ever play in the band, so it's great to show it to people and see their reaction. I'm sure I will perform on my own again, but I can't concentrate on playing like that in near future. Now the band is the most important.

Regarding music in general, where do you see Polish music heading to? And what about all those new bands, trying to make their way out?

I've got no idea where Polish music is heading to. There are some good bands, but after Grzegorz Ciechowski died (the leader of Republika) mainly in the very underground. The new bands sometimes nick the style of one another band, who made it big in the West. I won't give you the names but there's definitely the Polish Interpol, the Polish Franz Ferdinand and the Polish typical britpop band. Sad to say, the word "Polish", has to mean "worse" here. Despite it all, there are some really special groups; one of them is for sure Iowa Super Soccer, who do not sound as any other Polish artist. What Scianka does isn't my favourite kind of expression, but I have to admit they're great musicans. They release records, so it's a great succes in a scene like ours.
It's hard for me to say how good my band is comparing to other young line-ups, but I can swear that we don't copy any famous band. Our style is variety and even if some songs might resemble one band or another sometimes, The Ossis isn't "Polish xxxxx" as some of the bands are; It's just Janek Samolyk's songs with the music of Janek, Przemek and Szymon.

Now two questions at once. Where can we expect to see The Ossis live next time?

We're preparing ourselves to record a demo so there aren't many gigs planned at the moment. We'll be playing in Jelenia Gora on the 8th of December in Sala Nova @ the Jeleniogorskie Centrum Kultury. If you're near, come and see us. We'll play some new material.

...... and what is it about Polish bands that love playing covers on their concerts?

I can't give you an answer for all the Polish bands, but it might be because they want the audience to have more fun at their gigs. It's easier to cause such reaction when people know the song well. We used to play a cover of Sex Pistol's song Seventeen. We dig punk rock, but couldn't ever write a good punk tune really. That's why we've borrowed this one from rotten & co. Probably we'll soon drop it and play No More Heroes by The Stranglers next time, because me and Przemek overdosed shouting ".... I'm a lazy sod.." all over again.
We mainly play our own material, but when the people really enjoy the show, we want to have more fun at the end of it also. That's when we improvise some covers, usually rock and roll tunes from the 50's or 60's, but once we even played Cotton Eyed-Joe by Rednex, so please don't spread the word, as we'd like to be taken seriously.



Labels: interview
posted by SKL @ 12:03 PM
0 comments


Tuesday, November 14, 2006
Fat Freddy ..... here we go !!!!! (PT)

Guedes Ferreira (guitar and progs) and Nuno Oliveira (on drums) are Fat Freddy. Noise-rock, organic electronic music, guitars driven to the limits and a percussion section ready to explode.

A soundtrack to the imaginary bad cop/good cop, to the low budget action pack movies, sci-fi lullabies or even to the The Twilight Zone, remember?

After

Fanfarras do Opio

, Fat Freddy decided to move forth and now return with " ", an album with no name, that speaks for itself. If not, just let the cd roll over, turn on the volume and.....

...... grab on your helmet and pistol, turn on the siren, put your foot on the pedal and speed up ..... here we go........

Get to listen to two tracks of theirs right here.

Untitled 3
Untitled 7

Catch them live on the following dates:

17/11/06 @ As Horas - Radio Comercial, PT
18/11/06 @ Lounge, Lx
25/11/06 @ O Meu Mercedes e' Maior Que o Teu, Oporto
01/12/06 @ Clube Poeta, Ponte da Barca
02/12/06 @ Kastru's Bar, Esposende
07/12/06 @ Uptown Bar, Oporto


posted by SKL @ 10:50 AM
0 comments


Monday, November 13, 2006
Ghostly whispers from Bialystok (PL)



2004 was a good year for Polish music, especially for a certain little town, located somewhere in the North of Poland, by the name of Bialystok.

Adrian Jakuc-Lukaszewicz (progs, vocals, accordion, synths and and other keyboard instruments), Maja Chmurkowska (piano, vocals and other keyboard instruments), Pawel Dudzinski (guitar, melodica and vocals) and Przemyslaw Gorski (bass) landed on this corner of Eastern Europe to give us one of the most interesting debuts this year, and one of the best Polish albums for year 2006.

Just as many artists decide to isolate themselves in search of inspiration, Zerova decided for the same. Taking themselves to the countryside, their music was then gifted with the cold whispering winds of the Baltic Seas, with the relaxing ambients from Iceland, with the melancholic and smooth electronics from Sweden and Amelie Poulain's beloved Paris, and the mysterious folk sounds of darkened Poland.

After bumping into Zerova on MySpace and having the pleasure to discover some of their music, I was more than interested in discovering the rest. It has arrived quite recently to my email box, and what a surprise it was.

In their music, one can find influences from the sounds of Scandinavia but not only ....... Sigur Ros, Mum, Yann Tiersen or Orb ......... all of them, found space in their music.

Enchanting melodies, ghostly whispers, hypnotising synthesizer backgrounds and a marriage between sci-fi soundtracks and folk bring us the unique sounds of Zerova.

I Think We've Lost starts with the magnificent Fukka'jo, one of the most beautiful songs released this year. Just like a ballerina in a little music box, the melodies keep swirling and swirling, dancing to the beat and to the keyboard notes softly coming out of the speakers. Together, they walk side by side to meet Pawel's voice, so enchanting that it'll make you want to close your eyes and embark on a trip throughout your sweetest dreams.

Then we go to Drift, where Zerova start exploring the world of minimal electronic music. Bip, bip bip ...... Electronic lines perfuming this track since the very beginning to the very end. Little episodes told here and there, just to remember us where we are.

A dialogue between a machine, a guitar and a synthesizer is suddenly interrupted by a beeping creature. This is 333, the perfect soundtrack to a kids sci-fi bed story.

The next two tracks continue on the seas of minimal electronic music, digging further more into the world of break-beat, creating those moods we eager for so many times. Experimental and melodic, accompanied by child's toy music and echoing whispers, this is the introduction to the next two tracks where machinery and some analogue instruments take fully control of all the operations.




The last three tracks meet Pawel once again. On the very last one we have the pleasure to meet Maja and listen to her story telling. Little delicate stories spiced with the right dose of beats and heavenly created moods.

I Think We've Lost was released on the British label, Herb Recordings, home to Myppa, another interesting Polish project, and can be found at the following online stores iTunes, BeatPort or imusiclabel.


Already record of the week at Music@PL.PT, this is a release that we recommend vividly. Have a look at some of their music at their MySpace and get the track

Fukka'jo

right here.

See them live, on the 18th of November, at Fama, Bialystok.
posted by SKL @ 2:11 PM
2 comments


Sunday, November 12, 2006
Projekt Kosmodrom on the loose (PL)
Projekt Kosmodrom
will be on the road this November and December. Nu-Jazz, electro and hip-hop will hit your town.
16/11/06 - Krakow / Folia Concept Club
21/11/06 - Warsaw / Centrum Olimpijskie
22/11/06 - Torun / Piwnica pod Aniolem
24/11/06 - Bydgoszcz / Wiatraczek
28/11/06 - Warsaw / Jadlodajnia Filozoficzna
29/11/06 - Gdansk / Mechanik
30/11/06 - Koszalin / Plastelina
01/12/06 - Sopot / Faktoria
06/12/06 - Warsaw / Pewex
07/12/06 - Lodz / Jazzga
09/12/06 - Zakopane / Ampstrong
14/12/06 - Krakow / B-Side
Get to see them live.
Here,
Na Supel
.
posted by SKL @ 3:30 PM
0 comments


Saturday, November 11, 2006
Atlantic Waves (PT)

"Every year about this time, two parallel sets of invaders sweep through London, one coordinated by Serious under the banner of the London Jazz Festival, the other by the Gulbenkian Foundation under the name Atlantic Waves"

The celebration of music has arrived to London city. From the 2nd to the 30th of November, in association with the Calouste Gulbenkian Foundation, several bands and guests coming mainly from Portugal, but as well from the UK, Germany, Canada, Brazil, Cape Verde, Denmark, Angola, among many others will make this November a month to look for.

Throughout the next weeks you'll be able to see live, on the following venues, some of the most Portuguese projects and artists to date. This edition will see a marriage between classical music, to fado, experimental or more improvised tunes.

Expect everything this year. Be suprised!!!



The concerts:





Madredeus

meets Contemporary Classical - 02/11/06 @ Barbican Hall

Kang Tae Hwan,

Carlos Bica,

Miyeon, Park Je Chun - 14/11/06 @ The Spitz



Double Bill

- 15/11/06 @ Purcell Room/South Bank Centre


Maria Joao, Mario Laginha


Ned Rothernberg, Kang Tae Hwan,

Carlos Zingaro, Carlos Santos



Arditti Quartet with

Pedro Carneiro

- 16/11/06 @ Union Chapel



Sara Tavares

- 17/11/06 @ Purcell Room/South Bank Centre



Double Bill

-

18/11/06 @ Purcell Room/South Bank Centre
Tcheka


Modeste





Mariza, Carlos do Carmo, Jaques Morelenbaum and Tito Paris

- 22/11/06 @ Royal Albert Hall



Triple Bill

-

24/11/06 @ Purcell Room/South Bank Centre
Arnold Dreyblatt,

David Maranha, Margarida Garcia

, Mark Sanders, Hannah Marshall
Jacob Kirkegaard and

David Maranha


Philip Jeck and

David Maranha





Triple Bill

-

25/11/06 @ St. Giles Cripplegate
Thomas Koner, Asmus Tietchens, Max Eastley and

Victor Gama


Z'EV, Robert Rutman and

David Maranha


Thomas Koner and

Victor Gama





Triple Bill

-

26/11/06 @ St. Giles Cripplegate
Oren Ambarchi and

Margarida Garcia


Akira Rabelais and

Paulo Raposo


John Duncan and Alfredo Costa Monteiro



Double Bill

-

30/11/06 @ Union Chapel
Sainkho Namtchylak, Tanya Tagaq and

Janita Salome


Dokaka, Shlomo,

Maria Joao

and

Americo Rodrigues

Labels: concerts
posted by SKL @ 6:51 PM
0 comments


Friday, November 10, 2006
Groovy, Funky, Dub, Ragga...... (PT)

The Portuguese groovy, funky, ragga and dub institution is back with the self-titled album Cool Hipnoise.

Kita essa dama, Dois dias and Escanifobetica can be heard on their MySpace.
3 new tracks previewing one of the most enthusiastic albums this year and a fantastic return by this cool funky machine.

Cool Hipnoise is to hit the stores on the 20th of November.

Catch them live on Fnac St. Catarina, Oporto, on the 30th of November.
posted by SKL @ 7:17 PM
0 comments


Thursday, November 09, 2006
On the road...... (PT)

The Green Machine are on the loose.

Grab them on the .....

18/11 @ the Insolito Bar, in Braga, together with Stowaways.

25/11 @ Kastrus Bar, in Forjaes.

29/11 @ Porto Rio, in Oporto, together with the North Americans

The Lords of Altamont

.
posted by SKL @ 3:10 PM
0 comments


Muchy - A Indie Sounds Night (PL)

As they call themselves "...... the one and only polish post-beat-power-puff-dance-punk-youthloud-romantic-garage-pop extravaganza. playing together since 2004...... "

Muchy live in concert, in Wroclaw, at the Bezsennosc, on the 15th of November.

Do not miss this Indie Sounds Night evening.
posted by SKL @ 2:53 PM
0 comments


Wednesday, November 01, 2006
Kofeina - Shoot The Star (PL)

Back in May 2004, Olsztyn saw the birth of Kofeina, a rock, pop five piece band.
Months later, their first release, a four track demo,

Gravity

.

Shoot the Star

was the one to follow.

Some days ago I received this latter. It helped me to confirm what I thought about these guys.

Piotr Wasyluk (vocals), Maciej Romanowski (guitar), Woijciech Olkowski (guitar), Jacek Olszewski (bass) and Arek Kowalski (percussion) deliver on this

Shoot The Star,

6 great tracks that normally, anywhere else, would have enormous airplay and already a huge legion of fans.

This demo opens with

Shoot the Star

.

Guitars screaming and guitars in "poppy" loops. Percussion, melodic lines going through the entire track and a catchy refrain. A song that flows so well it will grab you from the very first moment. Do not strange if soon your feet start moving to this song and you sing along during the refrain.

Then we move to

They.

This might be the only drawback on this release. The melodic guitars continue there but there's something that does not sound that well on this track. I guess the vocal variations and the time the track takes make it not so interesting, driving your finger to hit the "next" button a bit later.



Wish

, makes you wish the previous track wasn't there. Piotr puts on a black suit, takes over the microphone and tells us what we all wish for. Mellow, delicate and pop. A wonderful chorus, a shoegazer guitar and those drums that take the lead and carryi on as if they'd be a maetro. A song that you'll listen again, and again, and again.



Signs on the wall, Lost

and

Nothing

do not disappoint. They show us rather, what these guys are capable of.

Now, lets wait they manage to get a record deal soon, and take their music to a wide audience.

Listen to

Gravity

, out of their first demo on their MySpace and some other tracks.

Get to see them live, on the 30th of November, at the Rakor Clud, in their home town, Olsztyn.

Shoot the Star
Wish
posted by SKL @ 11:42 AM
0 comments


The Prostitutes are heading to Galicia (PT)
The 60's are to invade Galicia.
Rock 'n' roll and garage.
The Prostitutes
are to play live on
03/10/06 - Melide @ Pub Gatos
04/10/06 - Ordes @ Sala Nunca Mais
Do not miss it!!!!
posted by SKL @ 11:25 AM
1 comments